Meeting all of your riding and horse care needs since 1995!

English/Western Tack & Apparel

STORE
Our Hours

Tuesday 12 noon - 6 pm
Thursday 12 noon - 8 pm
Friday 12 noon - 6 pm
Saturday 12 noon - 6 pm
Closed Sunday, Monday and Wednesday
SPECIAL HELMET PRICES

Troxel Helmets starting at $29.95
Products
At Sunbridge Saddlery you'll find a variety of name brand products such as: Ozark, ThornHill, Laredo, Texas Brand Boots, Purina, AQHA, Farnham, J.T. International, & Dakota Saddles.
Specialties
Catering to both the English and Western rider, we have everything from supplements to saddles, specialty items such as: Leather Coats, OutBack Clothing, & Gift items.
Apparel
We have all the riding apparel you'll need to dress from head to toe.
Tack Cleaning Service
We will clean and condition your old tack for a very reasonable price.
- Call for price list - 585-468-5234
* Call or Email me if you would like to place an order. *
Harnesses, Bits, Bridles, & Accessories
Saddles
View our complete listing of SADDLES here!

Boots
Hats, Shirts, Jackets, Blouses, Body Suits & Blankets
Feeds

Close Out Prices on Purina Feeds



12% Sweet Horse Feed $8 / 50#
All other Purina feed $1.50 off regular price / bag

KALMBACH FEED IS NOW HERE!!
Visit their website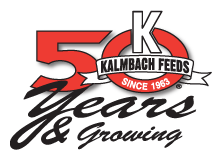 Medicinal
Also Supplying:
Complete Grooming Products

Jewelry, Belts, Buckles, & Western/English Wear

Halter, Leads, Reins, & Breast Collars

Combo Boots, Bell Boots, & Shipping Boots

Vitamin Supplements

And Much More!
Please call or E-mail me with any questions or special requests
585-468-5234
Janet Lewis, Owner